8:30 Opening Remarks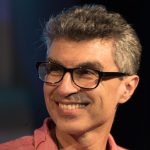 Yoshua Bengio
Mila
Yoshua Bengio is Full Professor of the Department of Computer Science and Operations Research, scientific director of Mila, CIFAR Program co-director of the CIFAR Learning in Machines and Brains program, scientific director of IVADO and Canada Research Chair in Statistical Learning Algorithms.
8:45 Invited Talk: AI for agriculture, environmental protection and sustainability
A key challenge in Africa is the lack of sufficient domain experts to effectively solve the problems in health, agriculture, education, transport, etc. Artificial Intelligence with all the current advances provides hope for a solution by enabling the automation of these varied expert tasks. Africa is largely an agro-economy where majority of the people depend on agriculture for their livelihood. In this talk I will give some examples of interventions in AI being employed by the AI and Data Science research lab (AIR) in Makerere University and the UN Pulse Lab to address some of these challenges. I will talk about automating disease diagnosis in the field on smartphones and crowdsourcing surveillance data from farmers with smartphones and how these impact the livelihoods of these farmers. I will also give some examples in other fields like health where AI is impacting the livelihoods of people in Africa.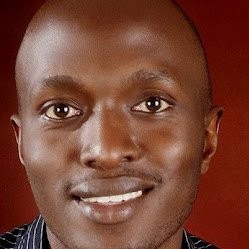 Ernest Mwebaze
Google Ghana
Ernest Mwebaze was a Lecturer and Researcher at the College of Computing & IS, Makerere University in Kampala, Uganda. He was also the head of the Artificial Intelligence and Data Science (AIR) research group; a group that leverages computational techniques in Artificial Intelligence to address local problems in developing countries. His research in applying AI to agriculture and health has won him several grants and snumerous publications.
9:15 Invited Talk: How AI can empower the blind community
In this demo based talk, Anirudh will discuss the real-life impact that AI is already bringing in the daily lives of the blind and low vision community. Learning from failures and success while converting research to product, the talk showcases a range of real-world scenarios which can benefit from both classical computer vision as well as deep learning based techniques. Separating hype from reality, it also highlights open opportunities for innovation where many traditional datasets & benchmarks do not convert to in-the-wild usage beyond fancy demos. Deep learning techniques can also help improve human-computer interaction, which might be the key to making these advances usable. The key underlying theme to recognize is how developing for differently abled communities can lead to innovation for mainstream audiences.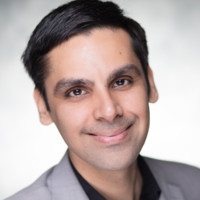 Anirudh Koul
Aira
Anirudh Koul is the Head of AI & Research at Aira (Visual interpreter for the blind), and upcoming author of 'Practical Deep Learning for Cloud and Mobile'. Previously at Microsoft AI & Research, he founded Seeing AI App - often considered the defacto app in the blind and low vision community. With features shipped to a billion people over the decade, he has also been developing for building tools for communities with visual, hearing and mobility impairments.
9:45 Contributed Talk: Rural Infrastructure Health Monitoring System: Using AI to Increase Rural Water Supply Reliability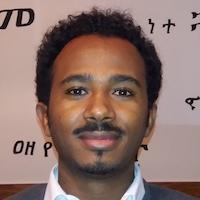 Girmaw Abebe Tadesse
University of Oxford
Girmaw is a post-doctoral researcher at Computational Health Informatics research group (University of Oxford), working with Prof. David A. Clifton in the Institute of Biomedical Engineering, Department of Engineering Science. His research focuses on applying machine learning for automatic diagnosis of cardiovascular and infectious diseases in the developing world, with a close collaborations with clinicians in Vietnam and China.
10:00 Contributed Talk: Exploiting Data and Human Knowledge for Predicting Wildlife Poaching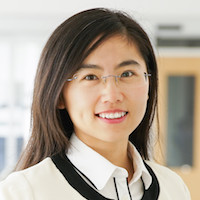 Fei Fang
Carnegie Mellon University
Fei Fang is an Assistant Professor at the Institute for Software Research in the School of Computer Science at Carnegie Mellon University. Her research lies in the field of artificial intelligence and multi-agent systems, focusing on integrating game theory and mechanism design with machine learning. Her work has been motivated by and applied to security, sustainability, and mobility domains, contributing to the theme of AI for Social Good.
10:15 Contributed Talk: Inferring Work Task Automatability from AI Expert Evidence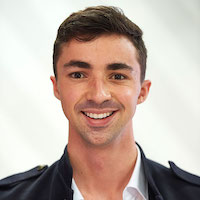 Logan Graham
University of Oxford
Logan Graham is a PhD candidate with the Machine Learning Research Group at the University of Oxford, supervised by Dr. Michael Osborne. His research focuses on using causality to improve efficiency and generalization, and making black box models interpretable. Associated with the Oxford Martin Programme on Technology and Employment, Logan also researches the impact of technologies on automatability, labour demand, and skills changes in the economy.
10:30 Poster session / Coffee break
11:00 Panel #1: AI's impact on economic inequality and class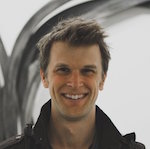 Jonnie Penn
University of Cambridge
FacilitatorJonnie Penn is a technologist, historian of science, and bestselling author. He is an affiliate at the Berkman Klein Center at Harvard University and a PhD candidate at the University of Cambridge. He has been a fellow at Google, the MIT Media Lab, and the Royal Society of the Arts.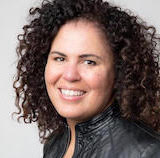 Safiya U. Noble
University of Southern California
An Assistant Professor at the University of Southern California (USC) Annenberg School of Communication, and is the author of a best-selling book on racist and sexist algorithmic bias in commercial search engines.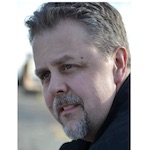 John Havens
IEEE
John C. Havens is Executive Director of The IEEE Global Initiative on Ethics of Autonomous and Intelligent Systems which has two primary outputs – the creation and iteration of a body of work known as Ethically Aligned Design: A Vision for Prioritizing Human Well-being with Autonomous and Intelligent Systems and the identification and recommendation of ideas for Standards Projects focused on prioritizing ethical considerations in A/IS.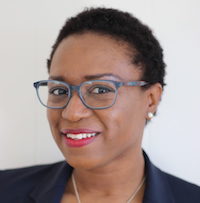 Ifeoma Ajunwa
Cornell University
Dr. Ajunwa is an Assistant Professor at Cornell University's Industrial and Labor Relations School (ILR), and Associated Faculty Member at Cornell Law School. She is also a Faculty Associate at the Berkman Klein Center at Harvard Law School. Dr. Ajunwa's research interests are at the intersection of law and technology with a particular focus on organizational behavior and the ethical governance of workplace technologies.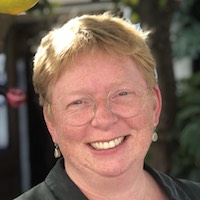 Christina Colclough
UNI Global Union
Dr Christina Colclough is Director of platform and agency workers, digitalisation and trade at UNI Global Union. Representing the interests of UNIs 20 million workers worldwide, she has become one of the leading voices on the future of work, including on issues such as workers' data rights, data ownership, Ethical AI, and how we must pool our resources to ensure a future of work that is decent for all. She is a technological optimist but with the caution that we must act now to shape the future that puts people and planet first. 
12:00 Lunch Program: AI's Impact on Art, Music, and Culture, featuring Yo-Yo Ma, Element AI, and Special Guests
This special program features a demo, two short presentations, and panel discussion, hosted over lunch provided by Element AI. First, renowned cellist Yo-Yo Ma will perform in a live demonstration of music and neuroinformatics, using an Emotiv wireless EEG headset operated by Emotiv President, Olivier Oullier. Next, Valérie Bécaert, Director of Research and Scientific Programs at Element AI, will present on arts and AI initiatives in Montreal, as well as a new collaborative residency launched. Additionally, Karina Kesserwan of Kesserwan Arteau will discuss her firm's work on issues relating to Indigenous and Northern communities. To conclude, all presenters will engage in a panel discussion regarding the impact of artificial intelligence on such domains as art, music, and culture.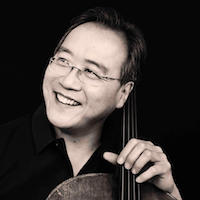 Yo-Yo Ma
Cellist
Cellist Yo-Yo Ma's career is testament to his enduring belief in culture's power to generate trust and understanding. This year, Yo-Yo begins a new global journey, setting out to perform J. S. Bach's six suites for solo cello in 36 locations that encompass our cultural heritage, our current creativity, and the challenges of peace and understanding that will shape our future. Each concert is an example of culture's power to create moments of shared understanding, as well as an invitation to a larger conversation about how culture connects us.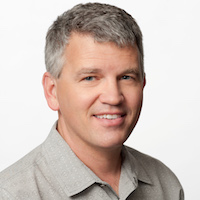 Douglas Eck
Google Brain
Douglas Eck is a Principal Scientist on the Google Brain team in Mountain View, CA. Currently he is leading the Magenta Project, a Google Brain effort to create music, video, images and text using deep learning and reinforcement learning. He is also exploring related research in generative models for domains like open-ended dialog and video generation. Before joining Google, Doug was an Associate Professor at the University of Montreal Computer Science Department in the MILA machine learning lab.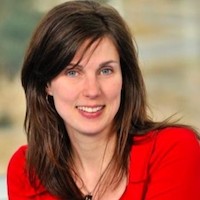 Valérie Bécaert
Element AI
Valerie Becaert is Director of Research and Scientific Programs at Element AI. Before joining Element AI in October 2017, she was Director of Partnerships for the Institute for Data Valorisation (IVADO), which brings together more than 900 scientists working to extract economic and societal value from data from all sources and all forms. She holds a Ph.D. in Chemical Engineering from Polytechnique Montréal in environmental modelization. Her career began as a researcher in the field of life cycle analysis, a powerful tool employed to evaluate the potential impact of human activities on the environment.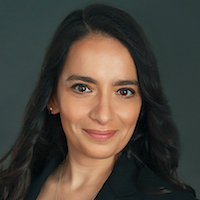 Karina Kesserwan
Kesserwan Arteau
Karina Kesserwan is a lawyer, strategic advisor, educator, and social entrepreneur. The firm she founded, Kesserwan Arteau, specializes in Indigenous and Northern Issues. She holds a Bachelor of Civil Law and a Bachelor of Common Law from McGill University and a certificate in mining law from Osgoode Hall Law School. She has also pursued graduate studies in ethics and sociology with a master's thesis on indigenous governance in the context of mining development.
1:00 Panel #2: Bias and fairness in AI
This panel will take a look at how bias affects the way AI operates and the impact this will have on people's lives in an increasingly software-dominated world. What can be the roadmap towards algorithmic fairness and ethical decision-making? Audience participation is strongly encouraged.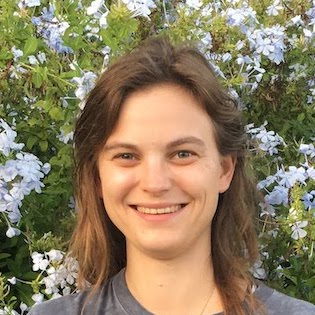 Margaux Luck
Mila
FacilitatorMargaux Luck is a bioinformatics PhD, applied research scientist, and member of the Mila Technological Transfert team, her work focuses on solving concrete problems through research, conducting technology transfer, as well as training private sector employees in deep-learning practices. Through her specialization in the medical field, she is an active member of the AI for Humanity community and the Mila medical group.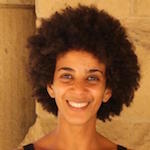 Timnit Gebru
Google
Timnit Gebru is a research scientist and technical co-lead of the Ethical AI team at Google. She just finished her postdoc at Microsoft Research, New York City in the FATE (Fairness Transparency Accountability and Ethics in AI) group, where she studied algorithmic bias and the ethical implications underlying any data mining project.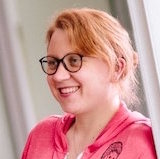 Margaret Mitchell
Google
A Senior Research Scientist and leads the Ethical AI team within Google Research. Her research is interdisciplinary, combining computer vision, natural language processing, statistical methods, deep learning, and cognitive science; and she applies her work in clinical and assistive domains.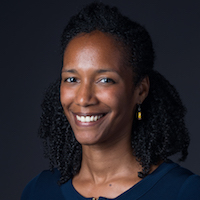 Brittny Saunders
NYC Commission on Human Rights
Brittny Saunders is Deputy Commissioner for Strategic Initiatives at the NYC Commission on Human Rights. At the Commission, Brittny manages key inter-agency partnerships and special projects related to data-driven discrimination and racial justice among others.  Before joining the Commission, Brittny worked for the Office of the Mayor, most recently as Acting Counsel to the Mayor. 
2:00 Use case: Anti-Malaria Operations Planning and Management
Despite malaria's tremendous impact on public health and economic development in Africa, and a 3 billion USD annual investment in its control, the prospect of a malaria-free Africa seems distant. In this session, I will discuss how Zzapp is harnessing AI and mobile technologies to address the key challenges to malaria elimination today. Through the use of deep learning algorithms, we are developing a planning tool that will design ever-improving intervention strategies, customized to individual urban and rural communities. To simplify the implementation of these strategies, and to ensure effective execution, we have launched a mobile app that relays instructions directly to workers in the field, and monitors them using GPS. In collaboration with several research institutes and malaria control programs in Africa, we adapt these tools to the current and future needs of malaria elimination campaigns.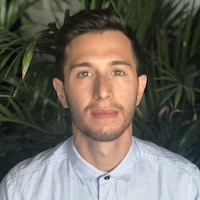 Arbel Vigodny
Zzapp
Arbel Vigodny is Chief Operating Officer at Zzapp, which designs technological solutions for malaria elimination. He interfaces and coordinates with clients globally, including researchers and government officials. He holds a BSc. in Life Sciences from the Hebrew University, and a MSc. in Mental Health from London Metropolitan University.
2:15 Use case: A Wearable, Biomarker-Tracking Device Platform Using Machine Learning to Predict and Prevent Opioid Relapses and Overdoses in Real Time
For individuals with substance use disorder (SUD), the propensity for returning to drug use (relapsing) is high, topping 90 percent for heroin users. The current methods and tools to counter drug addiction have been inefficient, resulting in frequent relapses and increasing overdose rates. Historically, these tools have been retrospective, with the intervention happening far too late and with a lack of focus on eliminating trigger scenarios. The goal at Behaivior is to refocus the recovery process onto the status of the individual before relapse occurs, observing both internal and external factors that affect craving states in real time.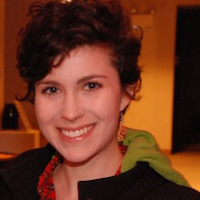 Ellie Gordon
Behaivior
Ellie Gordon is an entrepreneur, UI/UX designer, and passionate social justice activist. She is the cofounder, CEO, and designer at Behaivior, an AI startup working to mitigate the opioid epidemic with technology. Behaivior is a NIH and NSF supported startup competing in the multi-year IBM WATSON AI XPRIZE competition, and was top 10 in the world for the first milestone.
2:30 Contributed Talk: Machine Learning-Based Screening for Fetal Alcohol Spectrum Disorder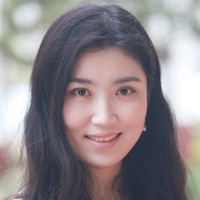 Chen Zhang
University of Southern California
Chen Zhang is a PhD candidate in computational neuroscience at the University of Southern California, advised by Prof. Laurent Itti. She received her master's degree in computer science also from USC and her bachelor's degree in biomedical engineering from Tsinghua University. Her research interests lie in human vision, computer vision, and machine learning, focusing on theory and applications for both normal and neurological conditions.
2:45 Contributed Talk: Enabling better pregnancy monitoring: The case of point-of-care diagnosis in fetal echocardiography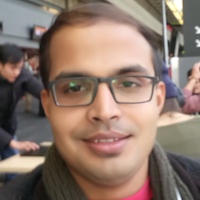 Arijit Patra
University of Oxford
Arijit is a Rhodes Scholar pursuing a PhD at the University of Oxford looking into the integration of machine learning, computer vision and biomechanical models for automated diagnosis of clinical ultrasound.
3:00 Poster session / Coffee break
3:30 Panel #3: The role of civil society in the age of AI: Beyond buzzwords
How can we collaborate with NGOs, non-profits and Civil Society Organizations to steer the applications of machine learning towards achieving Sustainable Developments Goals such as eliminating poverty, fight climate change and improve access to healthcare? Our panelists will share their experience collaborating with, working with, or even founding their own organizations involved in developing AI for Social Good solutions and increasing digital literacy in our communities. We will discuss the challenges of working with different sectors and disciplines, and the benefits of inclusive, multidisciplinary, multistakeholder collaboration. What can AI scientists do to ensure that benefits of this technology are promoted to maximize its potential for social good?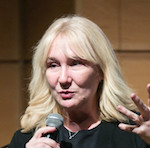 Valentine Goddard
AI on a Social Mission
FacilitatorValentine Goddard is a lawyer and a recognized expert on the ethical and social implications of artificial intelligence (AI). She is the founder of the AI on a Social Mission Conference, an event designed to facilitate a cross-sectoral and multidisciplinary dialogue on the ethical and social implications of AI. She is the founder of Artificial Intelligence Impact Alliance (AIIA), a non-profit aimed at empowering civil society organizations with machine learning as well as driving policy towards an ethical and sustainable implementation of AI.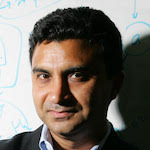 Milind Tambe
USC Dep of Eng/Social Work
Milind Tambe is a Professor in Engineering at the University of Southern California and the Founding Co-Director of the USC Center for Artificial Intelligence in Society, where his research focuses on advancing AI and multiagent systems research for Social Good.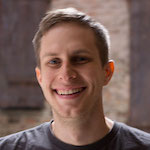 Michael Skirpan
Carnegie Mellon University
Executive Director of Community Forge, Special Faculty at Carnegie Mellon University, and Co-Founder of Probable Models. As a community organizer, Michael is interested in models of equitable and inclusive development working in historically marginalized communities.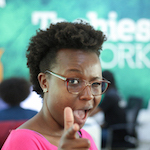 Kathleen Siminyu
Africa's Talking
Kathleen is a data scientist who enjoys building and maintaining data infrastructure as well as discovering patterns that uncover insights from data. She is the Head of Data Science at Africa's Talking.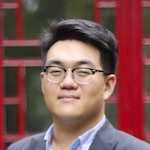 Dongwoo Kim
Asia Pacific Foundation of Canada
Post-Graduate Research Scholar at Asia Pacific Foundation of Canada. He currently works on a research project that analyzes AI policies in East Asia and their implications for Canada. His report on Chinese, Japanese, and South Korean AI policies is expected to be released before the end of the year.
4:30 Contributed Talk: Improving Traffic Safety Through Video Analysis in Jakarta, Indonesia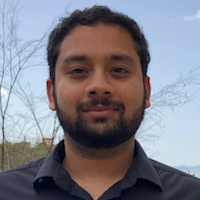 Aniket Kesari
University of California, Berkeley
Aniket Kesari is a JD student at Yale University, and a PhD Candidate in Jurisprudence & Social Policy at the University of California, Berkeley. He specializes in law & economics and law & data science. His main research interest is in information privacy and cybersecurity law, and also has ongoing projects dealing with digital consumer protection, smart cities, and trademark law.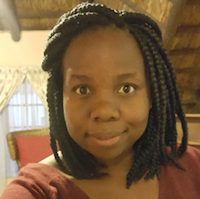 Raesetje Sefala
University of California, Berkeley
Raesetje Sefala is a computer science master's student at Wits university in South Africa. Her research interests include applying machine learning to help solve problems experienced by countries in the developing world. Her master's work is about using satellite images and computer vision to study the effects and evolution of spatial apartheid in South Africa and she is a recipient of the Data Science for Social Good fellowship at the University of Chicago.
4:45 Contributed Talk: Inverse Optimal Power Flow: Assessing the Vulnerability of Power Grid Data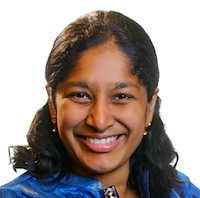 Priya L Donti
Carnegie Mellon University
Priya Donti is a third-year Ph.D. student in the Computer Science Department and the Department of Engineering & Public Policy at Carnegie Mellon University, co-advised by Zico Kolter and Inês Azevedo. Her research is at the intersection of deep learning and energy policy, exploring topics such as marginal emissions prediction, grid data vulnerability, and end-to-end task-based approaches for coordinating between grid forecasting and control.
5:00 Panel #4: Academia, Corporations, Society, Responsibility
As the final panel of the workshop, the organizational practice of "good AI" will be discussed. This includes what constitutes "good" for corporate and academic development, why corporations/academia may engage in the development of good outcomes, what social mechanisms for producing "good" systems should be encouraged or discouraged, and more. The audience will also have opportunities to ask questions.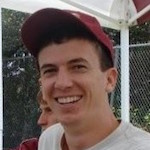 Sean McGregor
IBM Watson AI XPRIZE
FacilitatorSean McGregor is a technical lead for the IBM Watson AI XPRIZE and Member of Technical Staff at Syntiant. His research centers on power-efficient computation in analog neural networks, reinforcement learning for wildfire suppression policy, visual analytics, and public policy. Sean holds a PhD in machine learning from Oregon State University, and a bachelors in Environment, Economics, and Politics from Claremont McKenna College.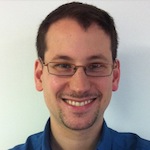 Julien Cornebise
Element AI
Dr. Julien Cornebise is a Director of Research at Element AI, Head of the London Office and AI for Good team there. He is also an Honorary Researcher at University College London. Prior to Element AI, Julien joined DeepMind (later acquired by Google) in 2012 as an early employee.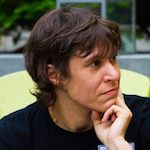 Lisa Di Jorio
Imagia
Lisa Di Jorio is a Program Manager at Imagia and leads the Open Innovation section. She manages research projects and co-supervises students, making sure that Imagia contributes to the AI research community while fostering personalized health care solutions.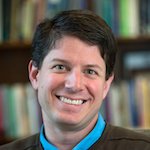 David Danks
Carnegie Mellon University
The L.L. Thurstone Professor of Philosophy & Psychology, and Head of the Department of Philosophy, at Carnegie Mellon University. He has used a range of interdisciplinary approaches to address the human and social impacts when autonomous capabilities are introduced into technological systems, whether self-driving cars, autonomous weapons, or healthcare robots.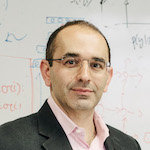 Zoubin Ghahramani
Uber
Chief Scientist of Uber and a world leader in the field of machine learning, significantly advancing the state-of-the-art in algorithms that can learn from data. He is known in particular for fundamental contributions to probabilistic modeling and Bayesian approaches to machine learning systems and AI.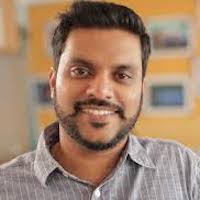 Rahul Panicker
Wadhwani AI
Rahul is an entrepreneur and technology leader. He is an alumnus of the Stanford d.school, and has a B.Tech from IIT Madras. Rahul was the Co-founder and President of Embrace, a venture-backed Stanford startup that has helped over 300,000 premature babies in over 25 developing countries, and whose product the WHO recognized as a top innovation in global health.
6:00 Prize Ceremony
6:30 Workshop ends